In keeping with the mission of the A&M Club of Maryland, as of April 21, 2015, we are raising funds toward an endowed scholarship through the Texas A&M Foundation.  This scholarship will support a Maryland resident who is a current undergraduate/graduate student in good standing.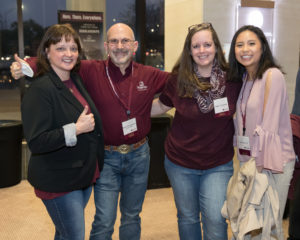 By making a one-time gift or a multi-year pledge you can help The Texas A&M Club of Maryland reach our goal.
Scholarships change lives and drive the spirit of generations of Aggies so they can affect the world in a productive and inventive way.  Please consider how you would like to make a difference in a fellow Aggies' life.
You can contact Leslie Joyce, Vice President of Scholarship, to discuss your gift at Email Leslie
~~~~~~~~~~~~~~~~~~~~~~~~~~~~~~~~~~~~~~~~~~~~~~
Current Scholarship Recipient
2021-2022 Endowed Scholarship Recipient – requested to be anonymous
2017-2020 Endowed Scholarship Recipient Carla Arquero
Past scholarship Recipient
2015, 2016, and 2017 Corps Scholarship Recipient John Tanner 
You can also make a donation here just click on the PayPal button below.